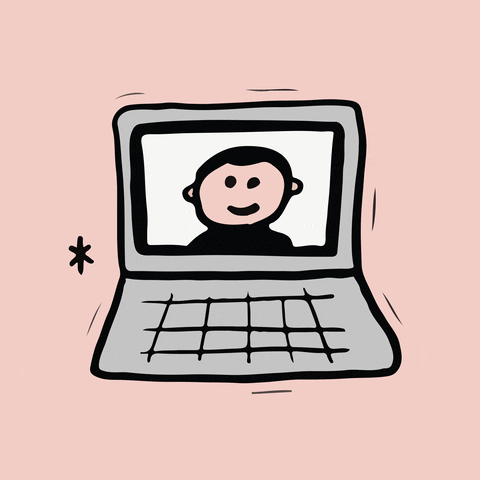 With COVID completely changing the way we see the wedding and evens, we are SO excited about all the gorgeous weddings coming up for this next coming season. One new request we've been hearing a lot from couples is how to use and incorporate Zoom technology into upcoming wedding ceremonies.
It's a super idea to use Zoom or live streaming so friends and family who can't attend can be online to share the happy moment in real time. Although they would rather be there in person, it's also great to view the exchange of vows at home. Depending on their time zone they can get dressed up and pop some champagne or tune in wearing their fanciest pajamas.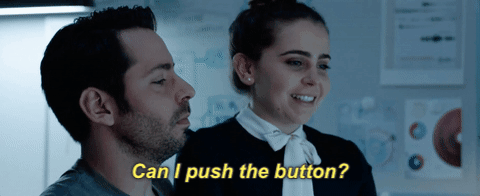 TIP 1: Figure out who will push "play"
First check with your photo and video team to see if they offer this service. Due to demand some teams are starting to offer a live feed and its likely to become a popular add-on in the future.
Otherwise you can plan to appoint a guest to be in charge of operating the Zoom session. You could hire someone like a staff member at the venue, but then they would be in all the imagery which might seem strange later on. So we feel a guest is more ideal.
This person should have a front row seat near the aisle. Ideally, they should stay seated for the entire ceremony. There is nothing worse than Uncle Fred launching himself into the middle of the aisle during the ceremony to capture the first kiss and getting in the way of the professionals.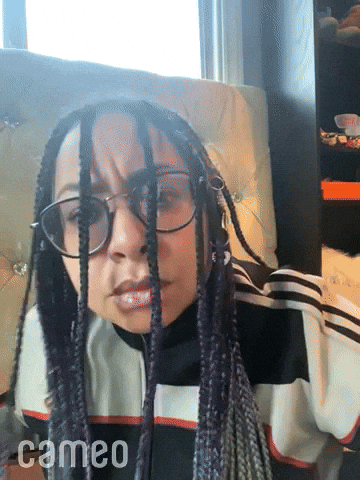 TIP 2: TESTING 1, 2 3
Before the wedding day do a test run to make sure everything runs smoothly. If you are having a wedding rehearsal this is the perfect time.
On the wedding day before the ceremony remind the photo and video team and also the celebrant that you are using Zoom. It is polite to let guests sitting nearby know you are recording, too, just in case any naughty comments are accidentally caught on camera.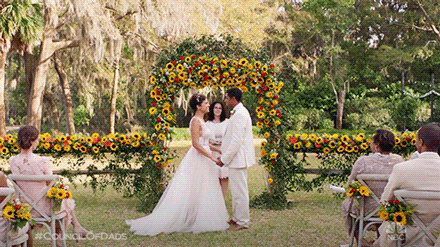 TIP 3: Stay focused!
Finally, try to avoid being in the wind so the sound quality is as good as possible.
Keep the phone focused on the beautiful couple. Don't pan around to get scenic footage of guests expressions. It will be distracting or embarrassing and take away from the special moment for others. Don't give any commentary of what is going on. And make sure the mute button is on so the guests on Zoom aren't heard blabbing in the background.
Connect well in advance of the ceremony starting and wait for the beautiful bride to appear and make her stunning walk down the aisle. That's how you use Zoom with style, grace and minimal obtrusion.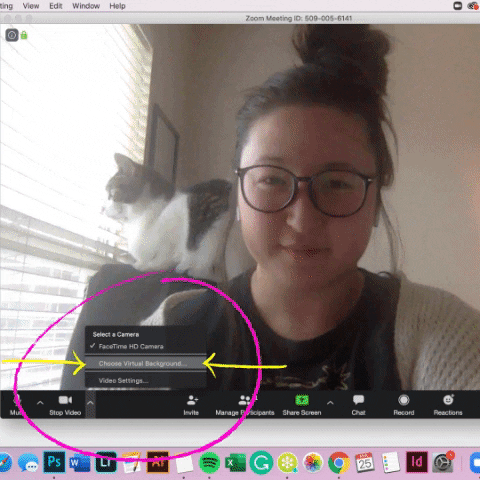 Keep your guests part of the big day with this Zoom background
One way to help distant loved ones feel like they are apart of the big day is to have them upload this free Zoom background to use on the big day! It's really cute and super awesome because they'll feel like they can celebrate with everyone from afar!
This link will take you to the download — feel free to send out to all your Zoom attendees!